Our story

Welcome to the world of DHL Express
An ambitious BEGINNING
In 2019 DHL will reach a milestone that we are incredibly proud of: 50 years of supplying our customers. We began our journey the same year that another famous event occurred - the 1969 moon landing. And in that same pioneering spirit, we started small, but with the whole world in our sights. After 50 years, we are proud of our 120,000 Certified International Specialists and industry-leading infrastructure spanning more than 220 countries and territories. This allows us to truly be the global logistics service provider for our customers. We have the expertise, coupled with passion, a can-do mentality and we like speed.
An ambitious FUTURE
DHL Express has always been on the move and is constantly looking to the future. We are committed to staying ahead in an ever-evolving world - from pioneering e-commerce, to our GoGreen commitment, to leveraging the latest technologies to get everything done Right First Time and enabling trading in new markets to make. We cherish our pioneering spirit and together with our customers we look forward to the next 50 years - to 2069 and beyond!
Travel with us - the best is ahead of us!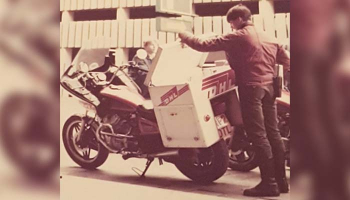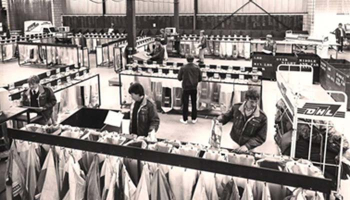 DHL Worldwide
Adrian Dalsey, Larry Hillblom and Robert Lynn, three ambitious entrepreneurs from San Francisco, founded DHL in 1969 and started transporting customs documents by air. This drastically shortened the clearance time for freight shipments. While the first flights mainly took place between San Francisco and Honolulu, the network was later expanded to all corners of the world. Since 2013, DHL has been able to call itself the global market leader in international express delivery and logistics.
DHL Express Netherlands
DHL Express has been in the Netherlands for 50 years now. A lot has changed during this period, but the commitment, mentality and pride are still just as strong. Logistics is more than just transport. With our logistics services we connect your company with your customer. DHL Express understands that your shipment is more than just a package. Whatever you send, we know how your shipment can make a difference. With our worldwide network, DHL Express delivers on time and to the right address. Exactly as you promised your customer!
DHL chooses MVO
With DHL you choose a partner who considers Corporate Social Responsibility to be of paramount importance. This means that we treat our employees, the environment, social interests and the capital entrusted to us in a respectful and sustainable manner. We focus on four strategic areas of engagement—GoGreen, GoHelp, GoTeach, and Volunteering—to live up to our responsibility. In this way we offer solutions that contribute to sustainable and positive change in the world. We do this by, among other things, using optimized transport routes, the use of bicycle couriers, cleaner aircraft, electric cars and socially responsible construction.
From the perspective of sustainability, DHL intends to meet the requirements of the BREEAM-NL quality mark when building all future Service Centers. For example, our service Center for the Rotterdam-The Hague region, which was completed in 2017, complies with the BREEAM NL Excellent quality mark. In March and September 2018 we started building our newest Service Centers for the Maastricht and Zwolle region. After construction, both will meet the requirements of the BREEAM-NL Outstanding quality mark. This is the highest attainable degree of sustainability. BREEAM is an internationally recognized integrated assessment method to determine the sustainability performance of buildings. Read herethe details for Service Center Rotterdam-The Hague and Service Center Maastricht and Service Center Zwolle.
Service center Zwolle is Outstanding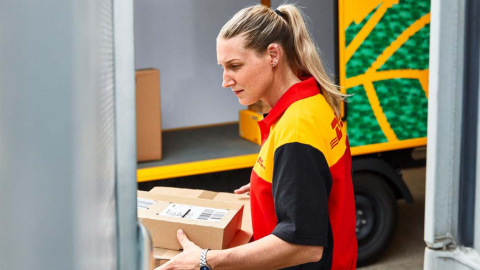 ISO certificates
Quality management
At DHL Express, we are constantly working to improve our services and increase customer satisfaction. This helps us to continuously improve our processes and contact with our customers, thereby preventing errors and inefficiencies. In order to be able to continuously improve, we use various resources that are derived from the methods of Lean and Six Sigma. In addition, we use a quality management system that meets high standards and is ISO 9001 certified.
Environmental and Energy Management
As the market leader in the logistics sector, DHL Express takes its social responsibility very seriously. Protection of the environment and in particular the climate are goals to which we can and want to make an important contribution. To further minimize the environmental impact caused by our business processes, we work according to certified environmental (ISO 14001) and energy  (ISO 50001) management systems.