MyDHL+
We know that you want to be able to arrange everything quickly. MyDHL+ offers you all online shipping services in one tool with one login. You can also easily find the right information for your dutiable shipment. Everything in a few steps. Shipping is now faster and easier than ever!
More information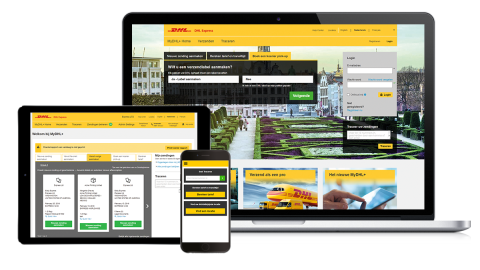 Proview
DHL ProView is the online tracking tool within MyDHL+ for tracking express shipments. Via DHL ProView you can see the status of your shipment at a glance and you will be automatically informed by e-mail or text message. Wherever you are, in the office or on the road, you always know where your shipments are.
Go to Proview
Paperless Trade
With DHL Paperless Trade  you can send your commercial or pro forma invoice online within MyDHL+. You no longer have to print your commercial or pro forma invoice and physically add it to the shipment. With this free service you save time preparing your shipment and you make a positive contribution to the environment by saving paper.
Activate Paperless trade