About DHL

Come work in the world of DHL
We offer you an employer that pays attention to you as a person. That is why we invest in training and development, good primary and secondary conditions and personal guidance.
You will work in a company where speed and wanting to win are paramount. We offer you the freedom and responsibility to manage your own affairs. Your colleagues will always help you if you need it or if you ask for it, but we all know how to tackle things ourselves.
We take our social responsibility by paying attention to our world. You will work for the logistics player that wants to be emission-free by 2050.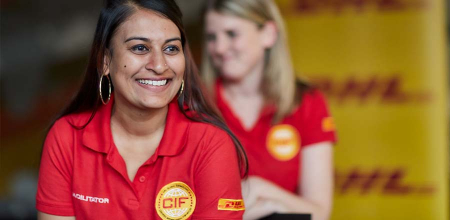 DHL Top Employer 2020
All our employees have been trained to become Certified International Specialists through a worldwide training program. With this, DHL has developed a culture where commitment, passion and pride in DHL are paramount and everything revolves around the customer. By following several modules, knowledge about international express transport is increased. This allows customers to optimally serve and support their international business.
It is not for nothing that DHL has been re-certified as a 'Top Employer' after many years by investing in its employees.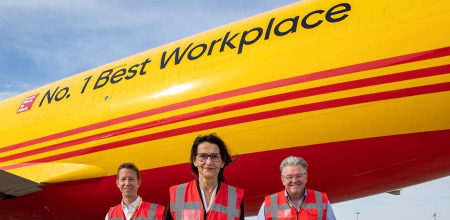 World's Best Workplace
DHL Express took 1st place in the list of 25 employers worldwide, compiled by Great Place to Work® and FORTUNE. These 25 employers stand out because they invest in employees, create a culture that motivates and promote involvement and that offer talents attractive development opportunities.
More than 10 million employees from 6,600 companies around the world participated in the survey that made up this list. The scoring is a result of employees' opinions on leadership, organizational culture and trust.