ServicePoints
At the DHL ServicePoints you can easily send documents and parcels to anywhere in the world. Our specialists are happy to give you advice on shipping, customs and packaging. Apart from shipping, at our locations you can also collect packages or drop off your returns.
You see us
Throughout the Netherlands
The DHL ServicePoint network in the Netherlands is constantly expanding.
Worldwide shipping with a fast delivery time
Also for your dutiable shipment
Including DHL packaging up to 20 kg
Your shipment will be prepared for you
Standard signature on receipt
Track your shipment quickly and easily online
Competitive and clear prices from € 19,-
Reliable delivery anywhere in the world
Optional insurance available
Find a DHL ServicePoint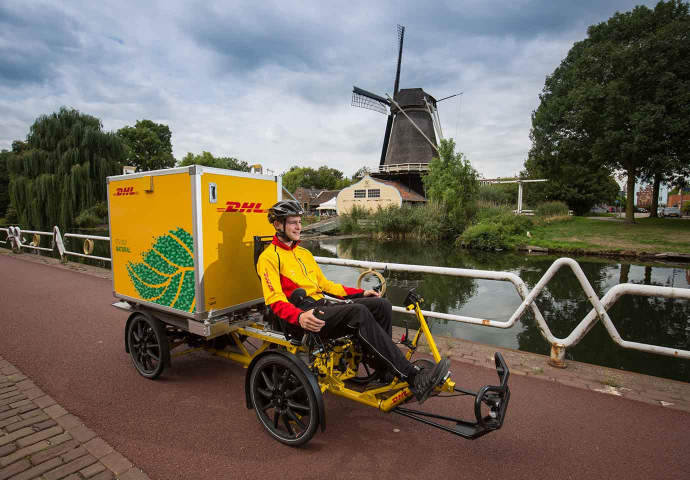 Book online
Drop off at a ServicePoint
Have your shipment collected by our courier at your home, with the choice of whether your international shipment is delivered before a specific time (before 9.00 or 12.00 on the day of delivery)? That is possible, even without a DHL account. In just 5 steps you can create a shipment online that will reach the other side of the world in 'No time'. Dutiable shipment? The online tool helps you through the customs procedure quickly and easily.
Book online