Prohibited Commodities
Live animals.
Hunting (Animal) trophies, animal parts such as ivory and shark fins, animal remains, or Animal-by-Products and derived products not intended for human consumption, prohibited for movement by the CITES Convention and/or local law.
Human remains or ashes.
Bullion (of any precious metal).
Cash (current legal tender).
Loose precious and semi-precious stones.
Complete firearms, ammunition, explosives / explosive devices.
Illegal goods, such as counterfeit goods and narcotice.
Blank,activated credit/cash cards.
Activated sim cards.
Dangerous Goods
DHL Express has significant experience in carrying Dangerous Goods. Learn more about conditions and regulations to ensure your shipments are fully compliant. DHL is an established carrier of Dangerous Goods and as a leading transportation and logistics company, DHL Express adheres to the following regulations:
IATA for air transport, applicable within all countries which work under the ICAO regulations and any airline under the IATA regulations
ADR for road transport, applicable within all countries that have adopted the ADR convention in their legislation and additionally within Europe, the EU directives concerning the transport of Dangerous Goods
Other applicable national legislation, depending on the origin, transit and destination of the shipment. Special rules apply to shipping lithium batteries, which are used in laptops, smartphones and other devices.
If you would like to ship via DHL Express, it is essential that you have a Dangerous Goods expert. With a wide experience of transporting all types of Dangerous Goods, DHL Express is perfectly placed to offer you professional advice.
Transportation of Dangerous Goods is a risk when they are not correctly packed or handled. If the goods are hidden, declared incorrectly, left completely undeclared, packed or labeled incorrectly, health and safety is compromised.
Did you know that food flavoring, perfumes, chemicals and electronic equipment can be classed as Dangerous Goods? If you are thinking of sending such commodities, be it for personal or commercial use; please check first with a Dangerous Goods Expert at DHL Express.
If in doubt, refer to the Material Safety Data Sheet from the manufacturer to determine if the product can indeed be forwarded as regular cargo. In this case DHL Express requires shippers to declare the shipment as "Not Restricted" or "not restricted as per special provision AXX" on the waybill. Dangerous Goods shipments are always subject to additional charges.
Counterfeit Goods
DHL's security policy states that it is not allowed to transport counterfeit goods via the DHL network. DHL does not want to be associated with counterfeit goods and upon suspicion of such goods being imported, Customs will be informed. It is prohibited in many countries to introduce counterfeit goods and where proven the Customs authority will seize the goods and penalize the buyer.
If you are offered very low prices for branded goods that are sold on shopping websites or via other channels, you can normally assume that the goods are counterfeit. High quality branded goods that are often copied are:
Shoes
Clothing
Bags
Expensive Watches
CDs and DVDs
Perfumes
Electronics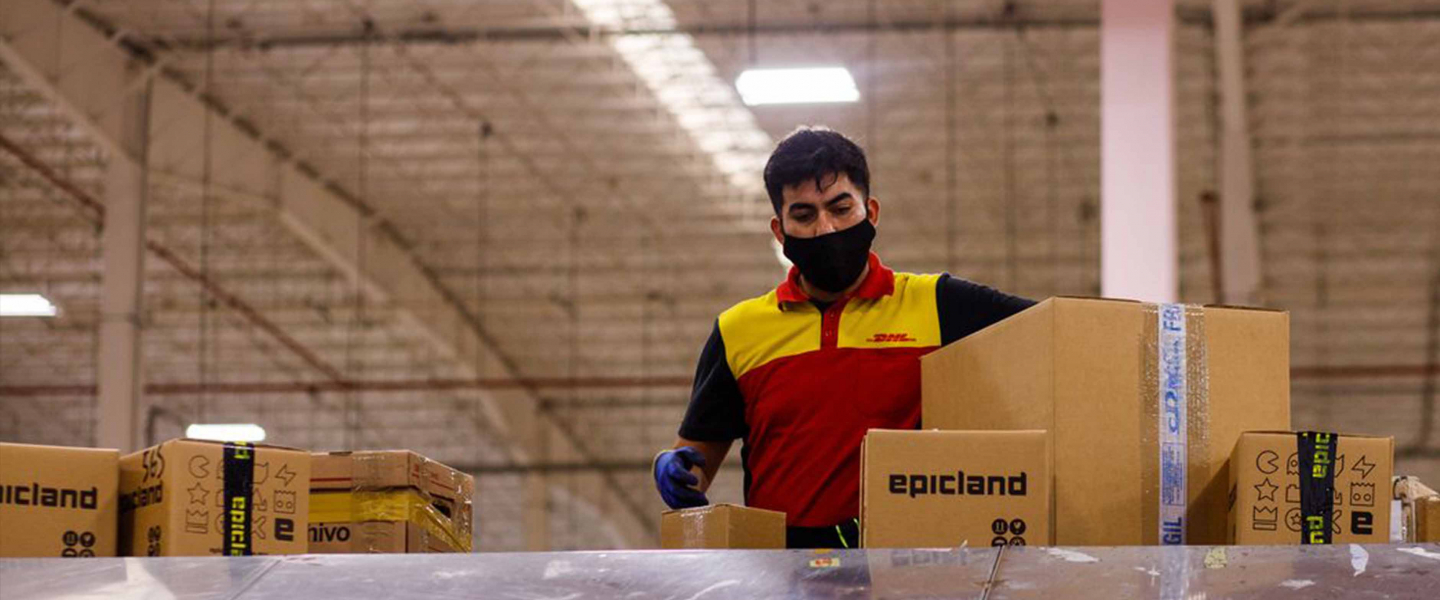 TOP 10 MOST COMMON GOODS YOU SHOULD NOT SEND WITH DHL EXPRESS
Lithium batteries, loose or damaged
More than 2 devices with lithium batteries, or a device containing more than 2 lithium batteries.
Power banks
Human/animal body fluids, tissue or remains (blood, urine, ashes).
Turpentine based paint
Pressurized spray cans (deodorant, hairspray)
Perfumes
Flammable substances (butane, matches, gasoline)
Chemicals (bleach, drain cleaner, ammonia)
Fireworks